MARINA DEL REY
DEVELOPMENT
MARINA DEL REY
DEVELOPMENT PROJECTS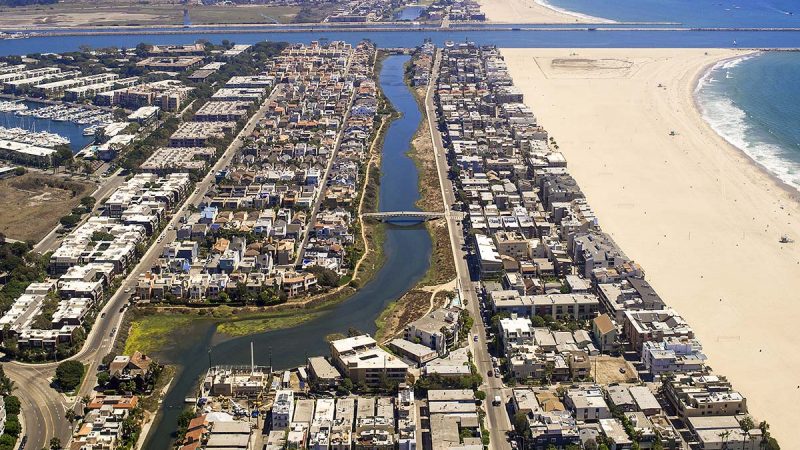 PROJECTS UNDER CONSTRUCTION
Click on a project name for more information.
Click on a project name for more information.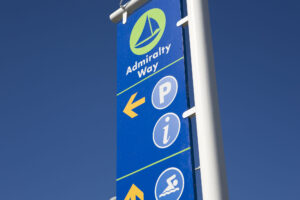 Project Scope: The Department of Beaches and Harbors (DBH) will develop a new "Signage and Gateways Master Plan" for Marina del Rey. The purpose of the plan is to update the public gateways, wayfinding, and informational signage throughout Marina del Rey, in order to:
Create an identity and sense of place for the Marina.
Enhance the experience of Marina del Rey visitors by making the community more easily navigable.
Create awareness of and highlight water-oriented activities and community features.
Project Scope: The Department of Beaches and Harbors (DBH) submitted conceptional design considerations for site improvements at Burton W. Chace Park.
Click here to learn more about this project.
Project Scope: Aubrey Austin Park is a .30-acre waterfront park located at the end of Via Marina, adjacent to Mainers Village Apartments and the Main Channel. The park consists of paved walkways and viewing areas to the Marina channel.
The park improvement project consists of various site improvements. These improvements include the removing, replacing, and reconfiguring of the existing damaged paved walkways to comply with current Americans with Disabilities Act. Incorporating into the park four lounge chairs permanently installed within the decomposed granite area adjacent to the new concrete low wall. The installation of several gray colored concrete pedestal seats along the promenade. Trash receptacles would be replaced with upgraded models and a new pet waste bag dispenser would be installed. The existing monument plaque would be relocated to the lounge chair area. The existing mature trees and their root zones will remain and be protected during construction. The Landscape improvements would include the installation of four 24" box Metrosideros excelsa (New Zealand Christmas) trees along Via Marina, and the landscape shrub and groundcover palette would consist of Dianella Revoluta (Flax Lily), Lomandra Longifolia (Evergreen Baby Matt Rush), and Festuca Glauca (Elijah Blue). The irrigation system would be upgraded to allow for efficient and effective watering of turf, shrubs, and young trees while avoiding overwatering of mature trees.
The project schedule:
Construction Mobilization: January 2024
Construction Completion: June 2024
Total project budget:
Estimated at $1,500,000
Click here to see the project plans.
Wayfarer Apartments (Parcel 28)
The Coastal Improvement Fund (CIF) was established with the certification of the 1996 amendment to the Marina del Rey Local Coastal Program to finance construction of local park facilities and non-motorized public boating facilities in the Marina del Rey area. Information related to the fund balance and the current CIF fee adjusted to the Consumer Price Index (CPI) can be found on the Department of Regional Planning's web page.
Potential Future Uses of the Coastal Improvement Fund:
• Burton W. Chace Park Parking Structure (Design Development)