REOPENING RULES FOR LA COUNTY BEACHES
This page was last updated May 29, 2020.
ALLOWED:
Individual or family ocean activities (such as surfing, swimming, kayaking, paddleboarding and body surfing)
Individual or family active recreation & exercise (such as walking, running and using the beach bike path)
NOT ALLOWED:
Sunbathing, or sitting or lying on sand
Picnicking
Chairs, canopies or coolers
Group or organized sports (such as volleyball)
Gatherings or events
Fishing
HEALTH & SAFETY REQUIREMENTS:
More than 6 feet physical distance from others at all times (except between members of same household)
Face coverings, when out of the water AND around others (except for children under age 2 and those with breathing problems)
Stay at home if you, or someone you live with, is sick
CLOSURES STILL IN EFFECT (until further notice):
Piers – CLOSED
Beach Accessways – CLOSED
Beach Volleyball Courts – CLOSED
Fire Pits – CLOSED
RV Park – CLOSED
RULES & REGULATIONS ON LA COUNTY BEACHES
NO

 Animals allowed on the beach (no cats, dogs, horses, etc.)

NO

 Alcoholic beverages

NO

Smoking

NO

Tents, or overnight camping or overnight sleeping

NO

Fires or barbeques allowed

NO

Fireworks

NO

Glass containers

NO

Loitering between midnight and 6am

NO

Amplified music

NO

Nudity

NO

Diving in shallow water

NO

Soliciting or selling merchandise

NO

Littering (all trash must be placed in trash cans)

NO

Driving or parking on sand or bike path

NO

Disturbances
Permits required for groups over 50, and any organized parties, events, and activities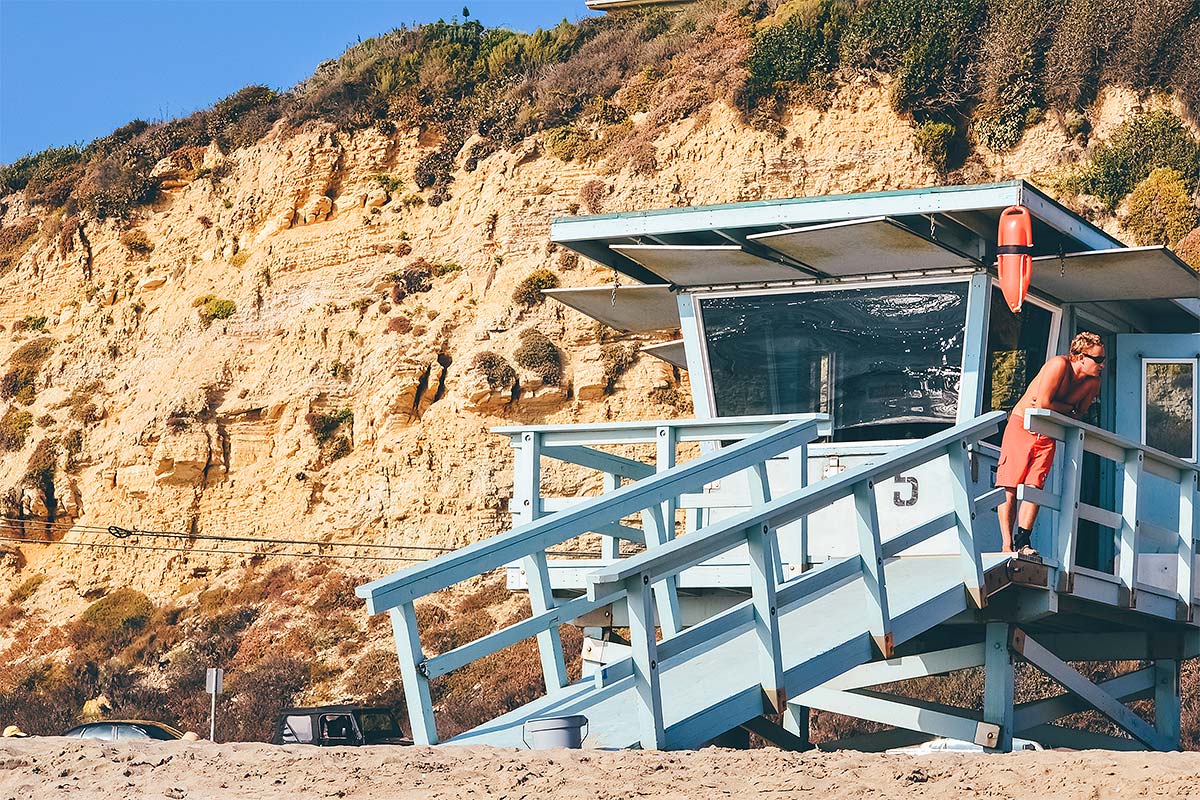 REMEMBER: Always swim near a lifeguard.
Rip Currents
Uneven Ocean Bottom
Rocks
Piers/Pilings
Jetties/Groins
Diving in Shallow Water