MARINA DEL REY
FARMERS' MARKET
THINGS TO DO
CERTIFIED FARMERS' MARKET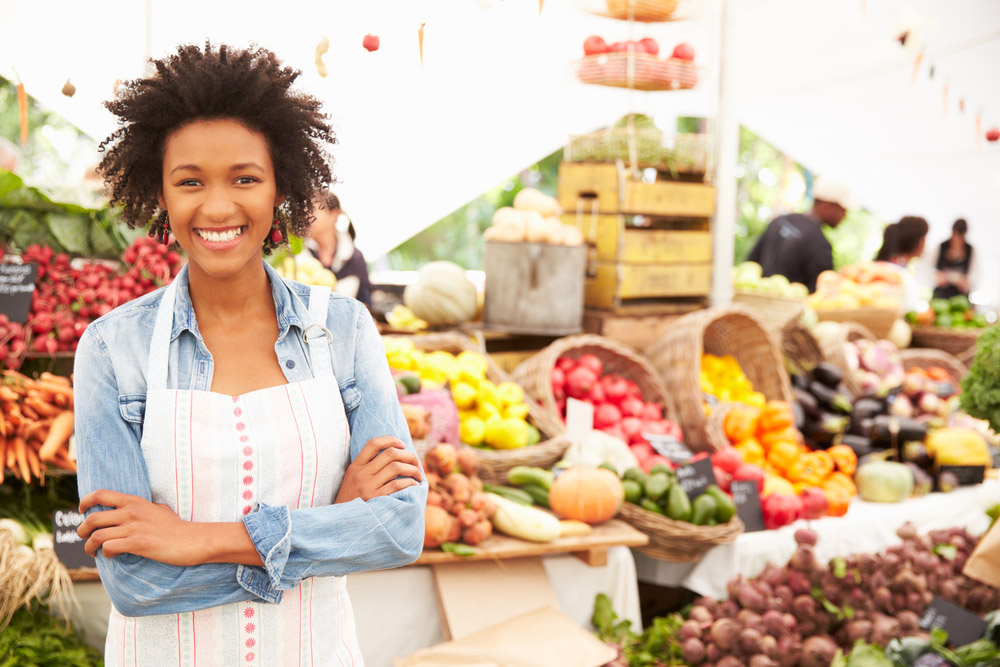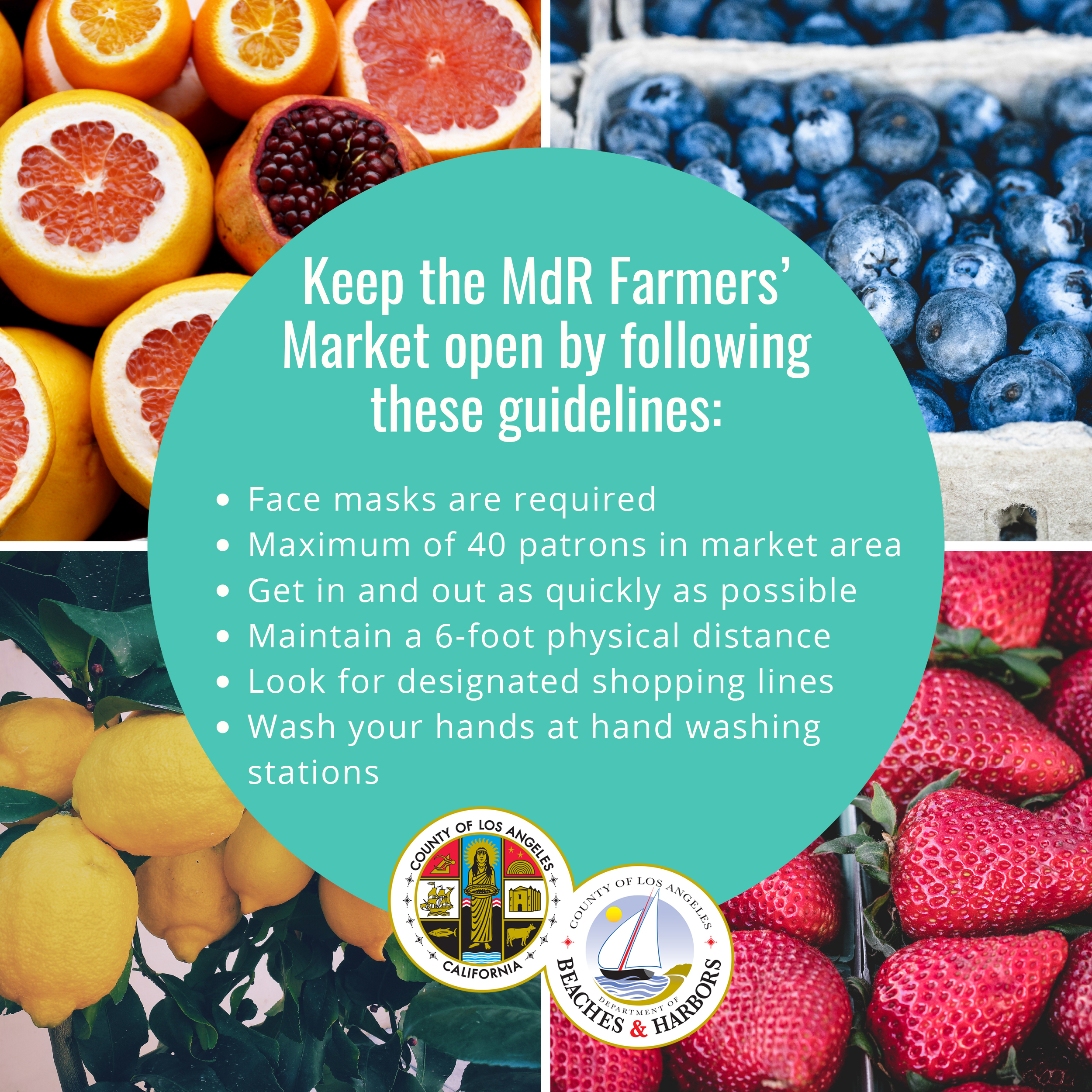 The Marina del Rey Farmers' Market continues to operate on Saturdays from 9 a.m. – 2 p.m. at Lot #11 – 14101 Panay Way.
NEW!  **SENIOR SHOPPING HOUR**
In order to better serve the community during the COVID-19 pandemic, seniors 65 and older are invited to shop one hour before the Marina del Rey Farmers' Market opens to the general public. Adjusted market hours start on 5/16 and will remain in effect until further notice.
SENIOR HOURS: 8 a.m. – 9 a.m.
REGULAR MARKET HOURS: 9 a.m. – 2 p.m.
Face masks are now required for all vendors and patrons. A maximum of 40 shoppers are allowed in the market at one time.
Do your part to help keep the MdR Farmers' Market open by following the guidelines!
Our goal is to maintain an open-air, farmers' market where the community can purchase foods and related essentials.  At this time, the market will feature only certified growers selling locally grown produce and vendors selling prepackaged food products.  In full compliance with County Health Department directives, the farmers' market will seek to protect everyone's health by enforcing physical distancing, encouraging frequent hand washing, not allowing vendors and patrons who are ill to enter the market, among other safety guidelines.
Market Manager: Rob Tabaldo
Email: Rob@sfma.net
Website: Southland Farmers' Market Association
Facebook: facebook.com/MDRFarmersMarket
Download the weekly Farmers' Market flier.