LOS ANGELES COUNTY
REDONDO BEACH
ABOUT THE BEACH
VISIT REDONDO BEACH
Redondo Beach is over a mile and a half long and it runs south from the Redondo Beach Pier to Torrance Beach. There is a parking structure for the pier along with street parking. Amenities include showers, restrooms, and volleyball nets.
The beach is great for swimming, surfing, and windsurfing and the horseshoe-shaped pier is good for fishing and has many restaurants and shops.
REDONDO BEACH SURF REPORT
The written history of the Redondo Beach area began in 1542 when Spanish explorer, Juan Rodriguez Cabrillo discovered Santa Monica Bay. Despite its discovery, the area remained a sleepy Indian village for more than 200 years.
By 1784 Redondo Beach was a part of the 75,000 acre Spanish land grant named Rancho San Pedro.
In 1837 the original San Pedro Land Grant was altered and a new land grant was issued to Antonio Ygnacio Avila consisting of 22,500 acres of land.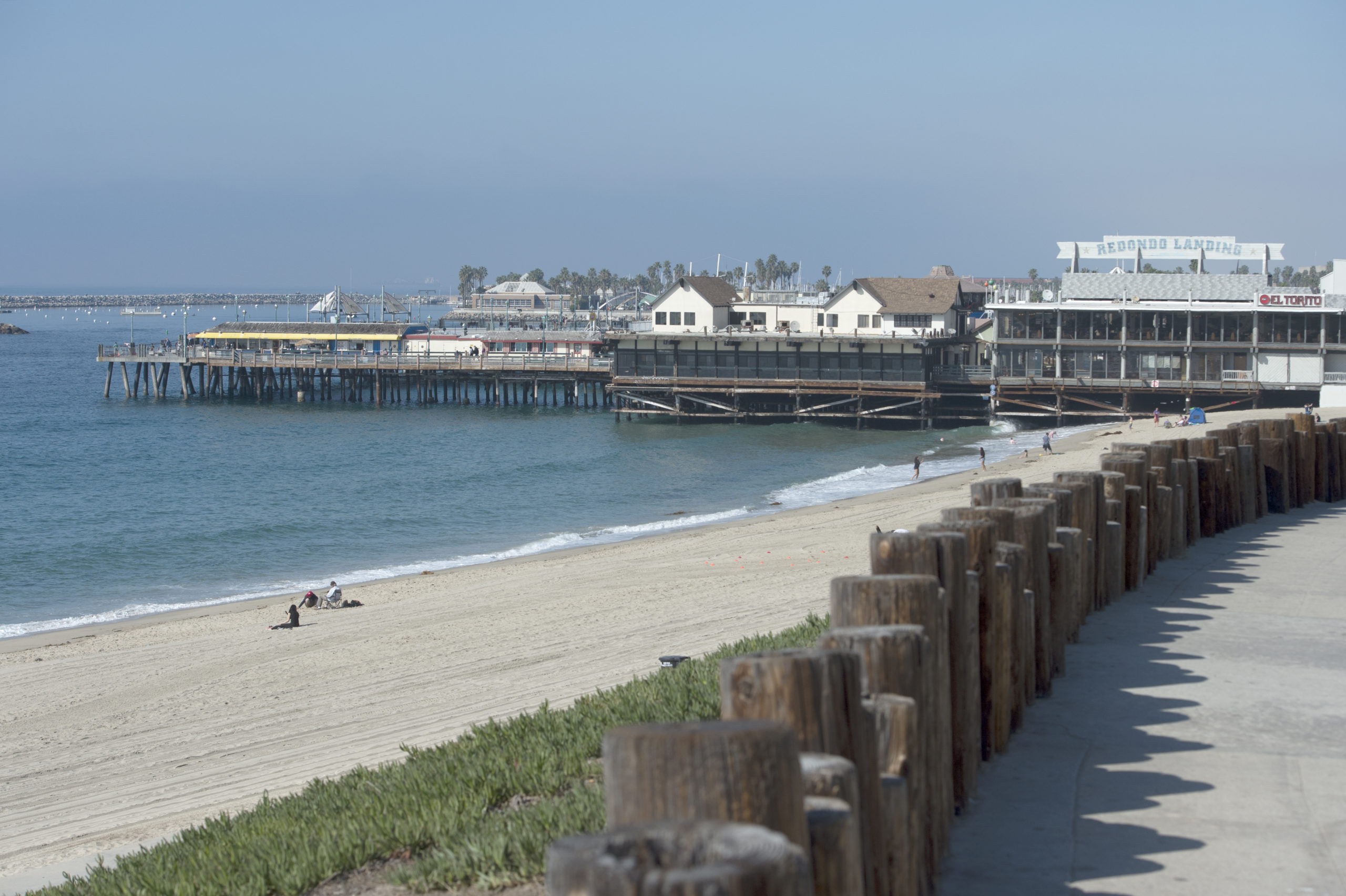 On June 19, 1856, the U.S. District Court issued a decree of confirmation of title to Mr. Avila for Rancho Sausal Redondo. It was a rich farming and grazing area until the late 1800's.
In 1889, 433 acres of coastal tract was sold for $12,000 to the Redondo Beach Improvement Company. The owners Robert Thompson and John Ainsworth, promoted, developed, and sold the land that eventually became the nucleus of the city of Redondo Beach. By 1892 Redondo Beach became an incorporated city and served as an early Port of Los Angeles.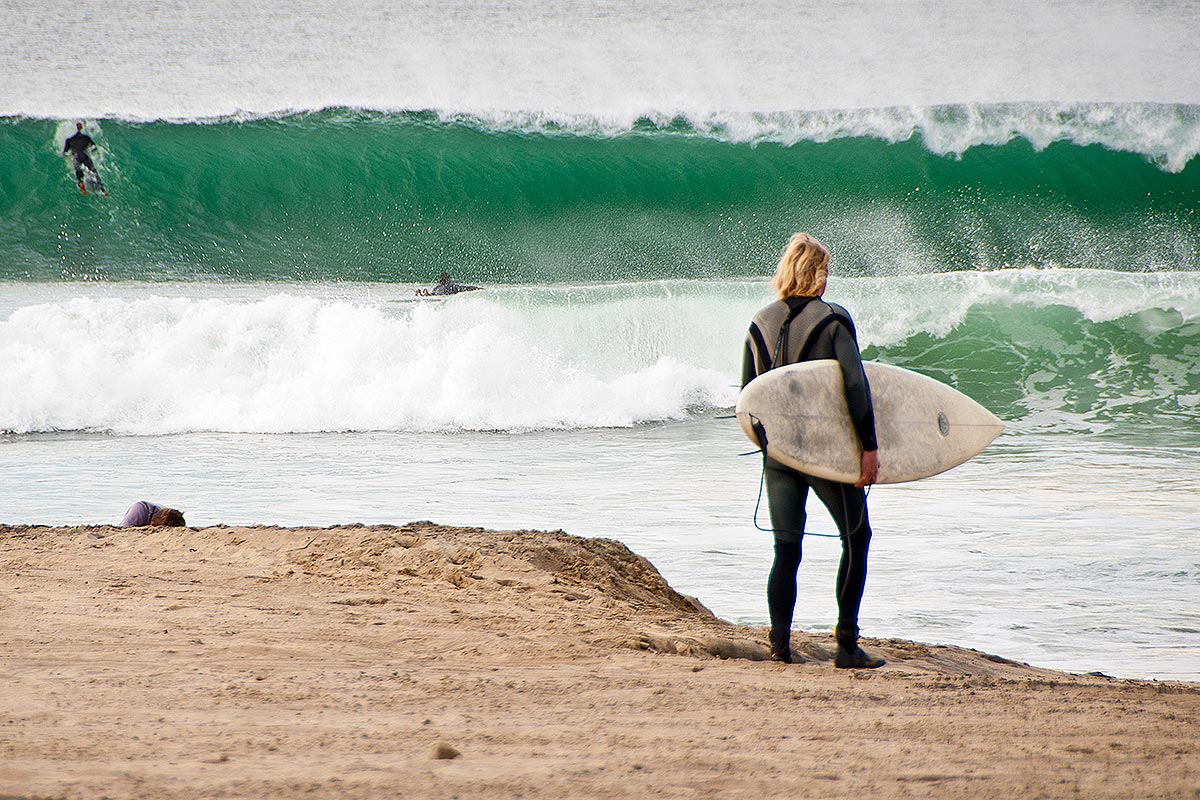 Redondo Beach was also the home of California's first modern surfer.
In 1907, Henry Huntington brought the ancient art of Hawaiian surfing to the California coast.
He owned most of the properties in Redondo Beach and was eager to sell them to visiting Angelenos looking for a break from the heat of the greater Los Angeles basin.
Huntington had seen Hawaiian beach boys surfing and decided to hire one of them; a young Hawaiian-English athlete named George Freeth to demonstrate the art of surfing for the entertainment of Redondo Beach visitors.
George wanted to revive the art of surfing that he had seen depicted in old Polynesian paintings but found it difficult and had little success using the typical 16-foot hardwood boards. He cut them in half and unwittingly created the original long board which worked exceedingly well and made him the talk of the Hawaiian Islands.
George exhibited his surfing prowess for Redondo Beach visitors twice a day in front of the Hotel Redondo. He was eventually made the official Redondo Beach lifeguard and the first lifeguard in Southern California. He organized and trained professional lifeguard corps and was also credited with inventing the torpedo rescue can, which is still used by modern lifeguards.
From 1907 to 1915, George spread a surfing revolution that would eventually become a stable phenomenon on the California Coast. A memorial bronze statue of George Freeth was placed at the Redondo Beach Pier and it is often decorated with leis as tribute from surfers who visit from around the world.
Other attractions such as sport fishing and amusements such as games, rides, and the largest salt water plunge in the world added to the excitement and appeal of Redondo Beach.
However, with the completion of the San Pedro Harbor, Redondo's popularity started to decline.
Prohibition also caused the closure of popular Hotel Redondo. The $250,000 hotel closed its doors in 1925 and was sold for scrap lumber for a mere $300.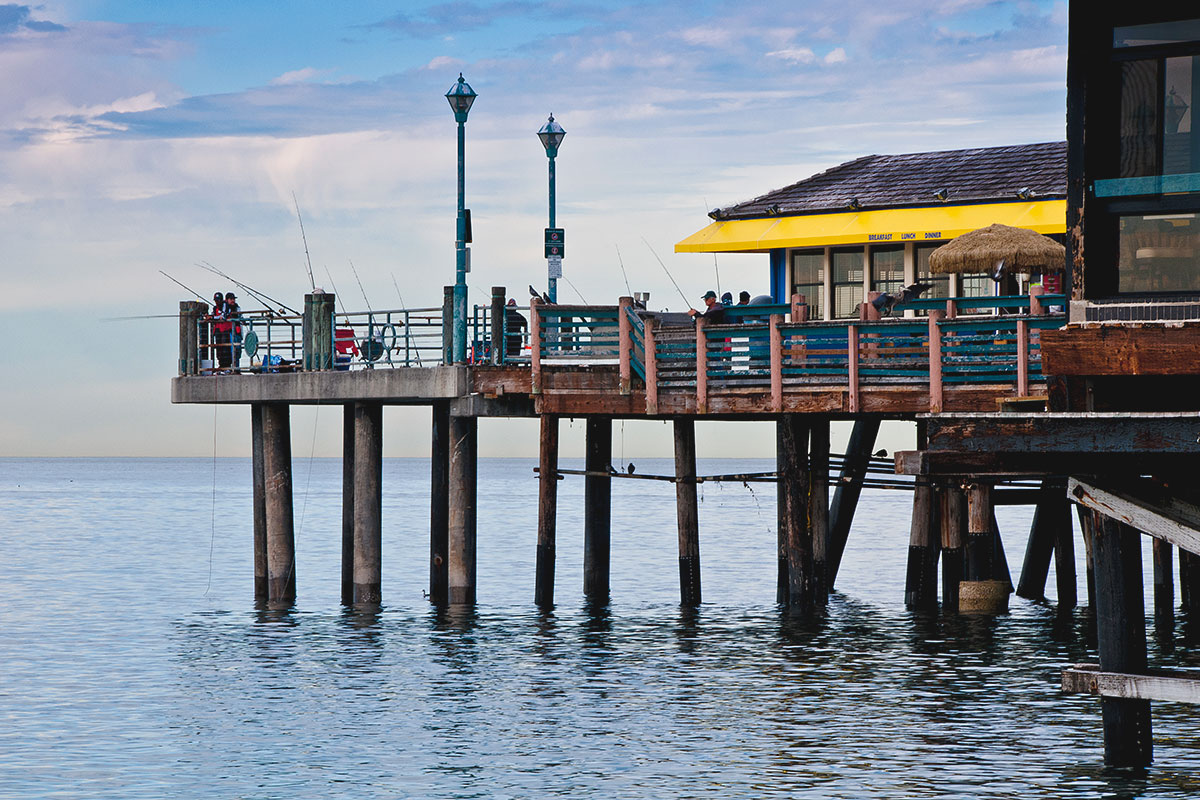 During the Great Depression, gambling, complete with mobsters and shooting incidents found its way to Redondo Beach. Bingo parlors, chip games, and a casino were run in full view of the law between 1936 and 1940. A water-taxi was available for 25 cents per person to take visitors to the gambling ship Rex, which operated 3 miles off shore.
In 1956, work began on the marina that Redondo Beach has today. King Harbor was named after United States Congressman Cecil R. King. Redondo experienced a population boom during this time. In 1940 the population was 13,092 and by 1965 it had increased to 54,772 residents. Today Redondo Beach is still considered and known as a tourist and resort destination.