LOS ANGELES COUNTY
MALIBU "SURFRIDER" BEACH
ABOUT THE BEACH
VISIT MALIBU SURFRIDER BEACH
Malibu "Surfrider" Beach is part of Malibu Lagoon State Beach, which also comprises the Malibu Lagoon and the Malibu Pier.
Although all of these areas are adjacent to each other, each element of Malibu Beach offers visitors a totally unique beach experience.
Malibu Lagoon is comprised of 22 acres of wetlands, gardens, and sandy beach, while Surfrider Beach has almost a mile of ocean frontage with 0.7 acres of property. The famous Malibu Pier is a great place for saltwater fishing.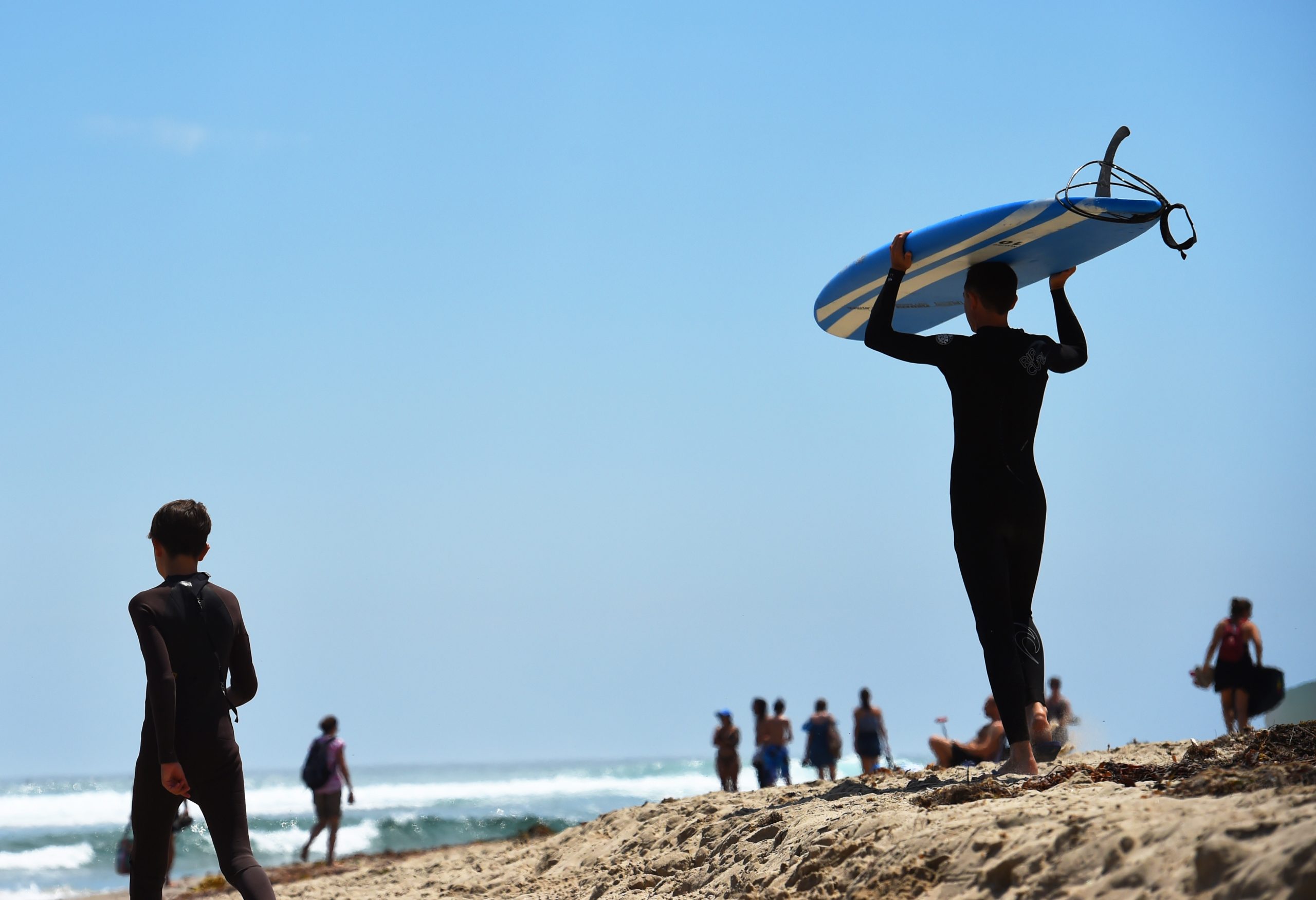 For an educational experience, head to Malibu Lagoon State Beach. The State-operated Malibu Lagoon is a resting and feeding estuary for more than 200 species of migrating and native birds, making this an ideal location for bird watching enthusiasts.
There is also the saltwater marsh for those that want to study an ecosystem that is greatly diminished in Southern California. The Adamson House, a National Historic Site, houses many Malibu historical artifacts. The Malibu Lagoon Museum, which adjoins the Adamson House, allows visitors to walk through the history of the area from the days of the Chumash tribe, to the gentlemen ranchers, and finally to the birth of the surfing era.
Popularized by surfing movies in the 1950s and 1960s, Surfrider Beach is the place to go for the ideal Southern California surfing experience. This beach offers 90 parking spaces, restrooms and picnic facilities. Although this beach has some of the best surfing and swimming conditions in Los Angeles, swimming areas are limited.
MALIBU SURFRIDER BEACH SURF REPORT