MARINA DEL REY
Russell Walker
W.A.T.E.R. YOUTH PROGRAM
THINGS TO DO IN THE MARINA
RUSSELL WALKER W.A.T.E.R. YOUTH PROGRAM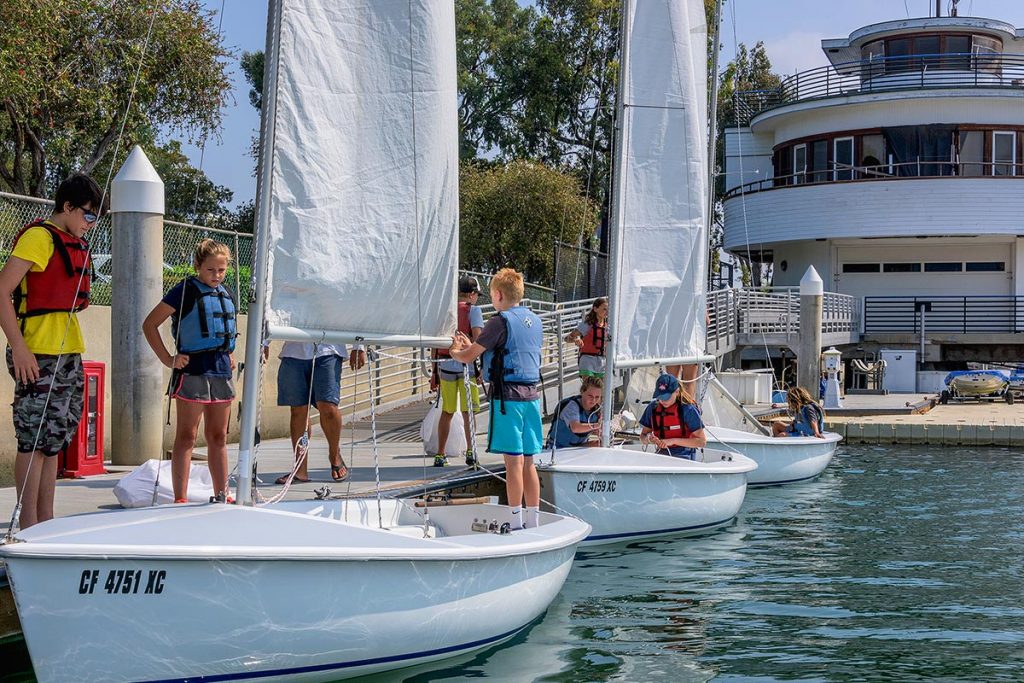 The Department of Beaches and Harbors' Russell Walker W.A.T.E.R. Youth Program (Water Awareness, Training, Education & Recreation) currently offers (2) programs:
If you are interested in the Youth Sailing Camp, please call (424) 526-7888.
Complete our W.A.T.E.R. Youth Program Interest Survey to stay informed about our future offerings!
BEGINNING & INTERMEDIATE SAILING
Los Angeles County Lifeguards will instruct sailing courses teaching students sailing knowledge and terms, boat maintenance and rigging, knot tying, tacking, docking and instruction to ocean sailing.
Students will learn to sail on 14-foot Capri sailboats (with main sail and jib) and Laser sailboats.
In the final days of the session, students will get experience on Catalina 275 Sport.
Applicants in the intermediate sailing class must have completed at least one beginning sailing class.
Applicants must have completed at least one session of the intermediate sailing class and have the recommendation of the instructor (or equivalent).
The Advanced sailing class will involve a one day review and evaluation of beginning skills, followed with extensive ocean sailing on our Laser sailboats.
2023 WINTER SESSION (BEGINNER LEVEL)
A 1-day ocean education adventure for school classes. LA County Lifeguards introduce students to many aspects of ocean safety through in-the-water participation.
Curriculum may include: C.P.R. and first-aid demonstration, rip currents, kayaking, surfing/paddling, boogie boarding, and beach games in Marina del Rey and on Los Angeles County beaches, as well as information about career opportunities as an L.A. County Lifeguard.
HISTORY | Russell Walker W.A.T.E.R. Program
The Department's Russell Walker W.A.T.E.R. Program is named after the late Assistant Chief Lifeguard who established the program in 1986 as a way to encourage youth from diverse backgrounds to pursue ocean related careers, as he himself did in 1965 when he became LA County's first Black lifeguard. The program has grown considerably since then, serving up to 6 000 youth per year from diverse, underserved, or special needs populations by teaching ocean safety skills through activities like kayaking, ocean/marina paddling, and sailing. Click here for a profile on Russell Walker.