Entry Rules and Guidelines
Please read all rules and regulations below carefully before submitting your project
Contest is open to students in grades 3 – 5 who reside in the County of Los Angeles.
To enter the poster contest, draw a picture with a message about how we can keep our oceans and beaches pollution-free and healthy. Be creative!
The contest is ongoing. Each summer's winning entries are selected from submissions received by January 31 of that same year.
Artwork must be hand drawn on an 8.5″ x 11″ white sheet of paper, in landscape orientation.
No construction or colored paper.
Create artwork in color.
Artwork must be original and created 100% by the student contestant.
Artwork must not contain copyrighted text or characters.
More than one entry is permitted. A separate entry form is required for each entry.
All entries must be submitted by an adult.
One winner from each grade will be selected by each of the five Supervisorial Districts. A total of 15 winners will be selected.
Winners will be contacted directly and announced on the contest webpage.
Online Entries
Scanned artwork must be in 300 dpi or higher resolution.
Only PDF and JPEG files can be accepted.
Please keep the original artwork until winners are announced.
Release (Terms and Conditions)
All entries shall become property of the County of Los Angeles Department of Beaches and Harbors (DBH). By entering the contest, contestants and their legal guardians (collectively referred to as Participants), grant DBH reproduction and publication rights of the work submitted. In addition, Participants consent to the use of the contestant's first and last name, artwork, grade and age on the contest webpage and other related promotions without further permission, compensation, or approval. Further, Participants release, discharge, indemnify and agree to hold harmless the County of Los Angeles Department of Beaches and Harbors and its members/representatives from all claims, damages, demands, obligations, or losses of any kind related to or arising from, participation in this contest.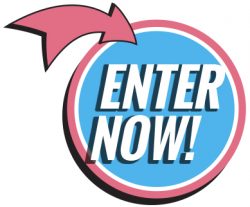 Enter Contest
Have multiple drawings? Just fill out the form below for each entry.
* Indicates required fields.