Welcome to
BEACHES & HARBORS
LOS ANGELES COUNTY
NOTICE:   For public safety, the following will remain CLOSED:
– Piers, boardwalks & walkways – CLOSED
– Beach accessways – CLOSED
– Fire Pits at Dockweiler Beach – CLOSED
– Dockweiler RV Park – CLOSED
Click here for our full list of COVID-19 related closures.
This is by order of the LA County Public Health Officer in an effort to slow the spread of COVID-19 to protect public safety.  Our department's staff remain on the job to assist members of the public with department business.  Please contact us at (424) 526-7777 or info@bh.lacounty.gov, and check back at this website for further information.
Click on a beach pin to learn more.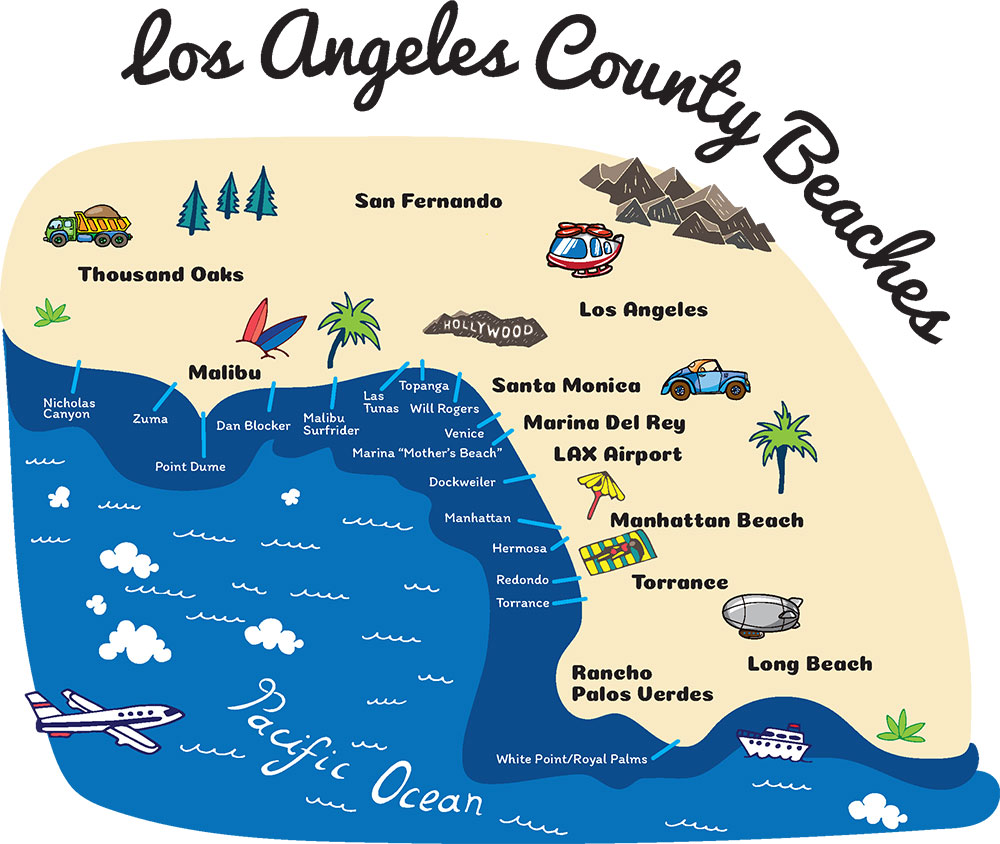 BEACH WHEELCHAIR CHECKOUT
BEACH COMMISSION MEETINGS